Create The Life You Crave.
I work with clients who are their own worst critic, have high self-expectations, and are trying to make those around them happy while all the while feeling like they are barely keeping their own head above water. I find that I can see the change before it happens and recognize the relief before it takes occupancy in your day to day. I genuinely look forward to figuring out together how to let go of your hold ups and how you can live beyond old habits and hurts in service of creating the life you crave. I get what it means to be smart, talented, successful—to be recognized for potential—and yet be left wondering if it's enough, and really asking yourself if you're enough?
I am the person that you don't have to take care of, impress, please, or intimidate, who can see your shiny strengths and see the rest of you. I will sit through your story—your real story—without treating you as fragile. And I do more than smile and listen, I will jump in to let you know what I'm seeing, point out crossroads, pause to savor your creation of something new while still giving you the space you need to carve out your authentic self so you can fully live your life.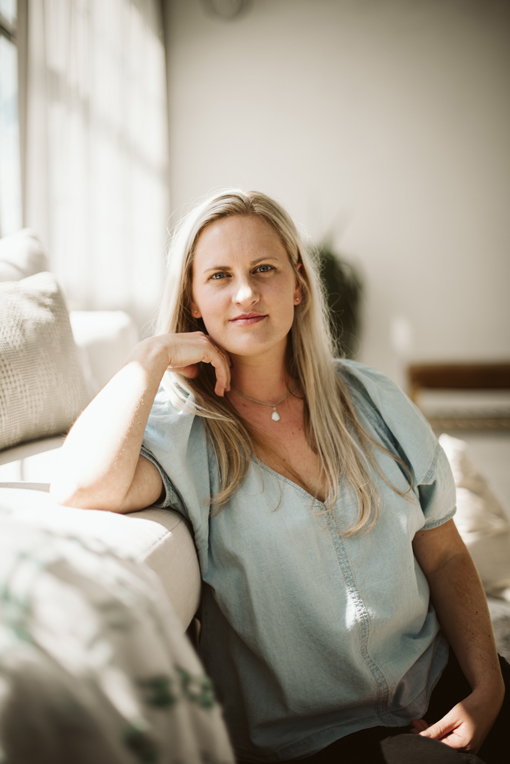 I work best with people who are so fed up with anxiety, guilt, and self-doubt that they are ready to try something new. My clients are ready to go beyond pushing themselves to dig deeper, work harder, and think their way out of stress. Still, I can't push the pedals on your bicycle—you will have to do some real, brave, honest work. All the while, I'm glad to pedal my own bike alongside of you and share guidance, curiosity, celebration, and inevitably laughter as we sift through it all from the fears to the funnies.
So can I actually help people? Yes, I know what I'm doing. I love what I do and it's work that I was made to do. And now for highlights of my professional background:
I'm a Licensed Professional Counselor in the state of Wisconsin and earned my Master of Science in Counseling Psychology from the University of Wisconsin-Madison. I have been working directly with clients in social services since 2005 and working in the specialty of anxiety and OCD psychotherapy since 2013. For over five years I worked as a therapist for a nationally recognized residential program for anxiety and OCD. Working alongside brilliant colleagues and courageous clients was transformative. I have since never looked back from learning how to help people ditch worry and fear in favor of peace and presence. I am an active member of the International OCD Foundation (IOCDF). I am certified as completing the Behavior Therapy Training Institute (BTTI), a premiere OCD and anxiety disorder training, offered by the International OCD Foundation (IOCDF).
I love working with people challenged by anxiety, OCD, perfectionism, and an unquenchable thirst to please those around them. I work largely with people who have achieved external success and are the first to say, "I'm fine," yet their internal experience is filled with private hang ups of which most outsiders are unaware. I love working with my clients who tend to be intelligent, creative, and driven people because they light up when freed from unhealthy life traps. It's my joy and purpose to walk alongside people who open themselves up to experience what life feels like after accepting permission to let go of control, be still, be present, and be authentic with friends, colleagues, family, and in the inner workings of their own head and heart.
Conquer Anxiety & Get Your Life Back
Ready to Make a Change?
Get Your Life Back.
riverbirch™ boutique therapy
Caitlin Mosman Block MS, LPC
connect@riverbirchtherapy.com
riverbirch™ and the Stylized Leaf logo are trademarks of Riverbirch Therapy LLC​
Copyright © 2022-2023 Riverbirch Therapy LLC