Counseling Is An Investment In You.
Make your well-being a priority.
Mental Health Counseling is an
investment

in your health, your well-being, your family, your relationships, and your future.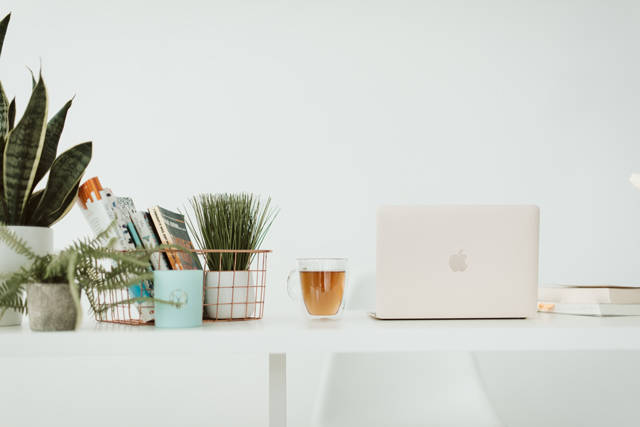 Online Therapy
Riverbirch Therapy's current and upcoming openings are exclusively virtual. There's a good chance you'll love meeting online. Client's share that they like that it's convenient—no traffic and no travel time, it results in fewer cancellations—there is no need to cancel for local travel when you are still in the state of WI, and it's comfortable—many people find they enjoy meeting from the coziness of their own home. And it's effective, we're seeing more and more studies that demonstrate efficacy for virtual counseling for anxiety, depression, and OCD.
Time Investment
Investing in therapy is a commitment to yourself. Most people meet weekly for a minimum of three sessions. About half of my clients greatly benefit from continuing weekly and the other half meet every other week. The priority is relief and progress. Rolling up our sleeves to dig in together from the start tends to strengthen our partnership and ultimately helps you meet your goals faster.
Financial Investment
50-60 minute Initial Session: $248
45-50 minute Follow-Up Sessions: $198
Payment is made at the time of service via credit card, Health Savings Accounts (HSA), or Flexible Spending Account (FSA).
Insurance Coverage
Riverbirch Therapy is a private pay practice that does not work directly with insurance and is not in-network with any insurance plan. Upon request, Riverbirch will provide a specialized invoice that you may submit to your insurance to *seek out-of-network reimbursement. Many clients with a PPO or POS plan are successful at recovering insurance reimbursement for 50—80% of their session cost after meeting their deductible. Riverbirch chooses not to work with insurance companies to provide uninterrupted focus on boutique style, premier, personalized counseling.
When you are not using insurance, you are entitled to a Good Faith Estimate.
*Riverbirch Therapy does not guarantee anything that your insurance company will or will not do including reimburse you and does not agree to comply with any demands or requests from your insurance company to process a claim.
Boutique Therapy
My practice is built around the assumption that you need and want to be seen, understood, and attended to as a priority. You are committing to therapy with me, and I commit to the work with you. I reserve time especially for you. I intentionally limit the number of clients I will see in a day and a week. I set out to care for and grow my person and my practice when we are not meeting so that I can show up energized, focused, and present for you. I am devoted to nurturing my craft and for me that's a lifestyle decision. I want you to feel known, feel heard, and feel the change that can happen with earnest work, openness, and a partnership with a candid, experienced, and committed therapist.
Conquer Anxiety & Get Your Life Back
riverbirch™ boutique therapy
Caitlin Mosman Block MS, LPC
connect@riverbirchtherapy.com
riverbirch™ and the Stylized Leaf logo are trademarks of Riverbirch Therapy LLC​
Copyright © 2022-2023 Riverbirch Therapy LLC